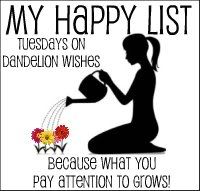 I have to admit, being happy doesn't always come easy for me. It's gotten a whole lot easier as this pregnancy progresses though, so I suppose that mean my hormones are leveling off and things are becoming a lot like normal around here.
Yesterday while watching The Walking Dead with Hutch the baby was making a lot of fuss about something in there. My placenta is in the front, so the midwife told us that it might take longer to be able to feel movement from the outside. Since he was so active though, I took daddy's hand and pushed it down where I could feel all the ruckus. It took about three minutes, but sure enough Hutch could feel strong kicks coming at him. This was very exciting for both of us. I've been feeling movement for a while, but to be able to share it with my love was super fun!
I've been slowly getting into the hang of crafting again. Just small things: some minor alterations and fixing things that seem like they could be better. Today I am going to get in the kitchen and bake a bit for Gaia's Halloween party tomorrow. I even invited my mom friend over to socialize and share in the joy. This means I have to clean up some and gather something fun for the kids to do as well. Nice normal stuff. I feel like I've been out of the loop for too long, but today might be the boost I need.
I'm trying to wrap up Christmas around here as well. Is it crazy to start wrapping gifts and piling them up in a corner barely into November? I'm itching to do it with this cool weather blowing through. I can't wait for Christmas… it really is my favorite time of year!